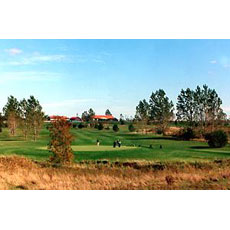 Briar Fox Golf C.C. - $50 Gift Certificate
OVERVIEW
WHAT'S INCLUDED
TERMS & CONDITIONS
Offer Summary
A rural, rustic Par 72 course which offers multiple tee block locations to provide opportunity for all players. The course plays from the Blues 6559 yards over its 18 holes. The Briar tee blocks play 6204 yards while the Whites play 5909 yards and the Reds 4991 yards.

Located in Marysville, only 40 minutes outside Kingston
Location
7415 Old Hwy #2, Marysville, Ontario
Tel: (613) 396-2433
What's Included
It doesn't get any easier.
Use your LifeExperiences gift card or this certificate towards green fees at this venue.
Please be sure to present your card/certificate upon arrival.
Terms & Conditions
Restrictions may apply

Advanced reservations required

Policies subject to change without notice

Must present certificate upon arrival

This offer is valid for two years from date of purchase

This gift certificate is only redeemable for the outlined services as defined in the package

May not be redeemed for cash

This certificate has no implied warranties

One time use only. This gift certificate cannot carry a balance

LifeExperiences.ca shall not be responsible for any injury, accident, loss, misfortune or damage of any kind (to property or person) relating to any aspect of the above service