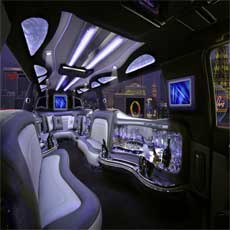 Toronto And Golden Horse Shoe Area
Limoscenes Wedding Package #1
OVERVIEW
WHAT'S INCLUDED
TERMS & CONDITIONS
Offer Summary
Give the Gift of Peace of Mind with our Limousine Wedding Package!
Limoscenes wedding package is the perfect gift for someone before their wedding. You can buy it for a loved one or friend. It is a great gift to let them have one less thing to worry about on their special day.
Operates in the Toronto and Golden Horseshoe Area
Location
Toronto and Golden Horse Shoe Area
What's Included
Your Lifeexperiences package includes:
Starts at the bride's choice of pick up address and time. Limousine arrives at least 30 minutes before departure. Our trained Chauffeur will put all of your items needed for the day in the vehicle.

White glove treatment - the Chauffeur will escort you to the Limousine where you and your party will be off on the most joyful and memorable ride of your life. Arriving at your ceremony location our Chauffeur will coordinate your entrance with the other wedding professionals that are waiting there on your special day.

With red carpet service after the ceremony - both of you and your guests are welcome to toast and enjoy the complimentary chilled bottle of Champagne awaiting for you in the Limo Bar. While you are celebrating your joyful day you are whisked away to your choice of location for the all important photo shoot. After the photographer is done capturing your perfect day you are safely driven to your Reception.

THERE ARE NO OVERTIME CHARGES IN THE PACKAGE
Need a limo for your special day? Let Limoscenes take care of everything for you with their wedding packages.
Easy as 1-2-3:
After receiving your certificate, please call the experience provider to book your reservation.
Identify that you are booking a LifeExperiences package and quote the number on your certificate.
Be sure to bring the certificate with you. It is your method of payment.
Terms & Conditions
Advanced reservations required

Subject to availability.

Policies subject to change without notice

Must present certificate upon arrival.

This offer is valid for two years from date of purchase.

This gift certificate is only redeemable for the outlined services as defined in the package.

May not be redeemed for cash.

This certificate has no implied warranties.

LifeExperiences.ca shall not be responsible for any injury, accident, loss, misfortune or damage of any kind (to property or person) relating to any aspect of the above

services.