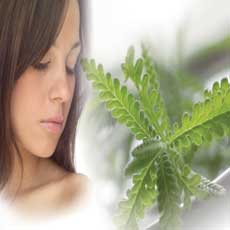 Village Wellness Spas - Green Tea Ultimate Face and Body Experience
OVERVIEW
WHAT'S INCLUDED
TERMS & CONDITIONS
Offer Summary
Awaken your Senses with a Green Tea Ultimate Face and Body Experience at Village Wellness Spas
The Village Wellness Spas invite you to awaken your senses with our most delectable treatment, the Green Tea Ultimate Face & Body Experience. Your journey begins with an aromatherapy foot compress followed by a full-body exfoliation.

With a combination of grains and an aromatic essential balm, dead skin cells fall away, revealing a silky-smooth all-over body feel. A customized aromatic facial with eye treatment revitalizes and rejuvenates your complexion, leaving you feeling relaxed with a renewed sense of harmony.
Restoration of the Mind, Body and Spirit.

At the Village Wellness Spas, enjoy a tranquil experience in a caring professional atmosphere. Our personal touch, our professional knowledge and experience create a soothing and calming environment.

With our unique selection of the finest quality natural products and treatments, we help restore harmony to body, mind and spirit.

Located in Etobicoke, Mississauga
Locations
270 The Kingsway, Etobicoke, Ontario
1900 Dundas St. West, Mississauga, Ontario
What's Included
Description
Your LifeExperiences package includes:
Aromatherapy Exfoliating Body Treatment

Green Tea Rejuvenating Facial

Intense Revitalizing Eye Treatment
Easy as 1-2-3:
After receiving your certificate, please call the experience provider to book your reservation.
Identify that you are booking a LifeExperiences package and quote the number on your certificate.
Be sure to bring the certificate with you. It is your method of payment.
Terms & Conditions
Sherwood Forest Shopping Village
1900 Dundas St. West
Mississauga, Ontario L5K 1P9
Tel: 1-905-855-2344

Humbertown Shopping Center
270 The Kingsway
Etobicoke, Ontario M9A 3T7
Tel: 1-416-231-9774
Advanced reservations required.

Subject to availability.

Policies subject to change without notice.

Must present certificate upon arrival.

This offer is valid for two years from date of purchase.

This gift certificate is only redeemable for the outlined services as defined in the package.

May not be redeemed for cash.

This certificate has no implied warranties.

LifeExperiences.ca shall not be responsible for any injury, accident, loss, misfortune or damage of any kind (to property or person) relating to any aspect of the above services.